The life of a writer is one thrilling day after another. I thought I'd share a typical day with you because it's not fair that I keep all this fun to myself. I don't think my days are atypical of writers in general, though I can't speak for J.K. Rowling or Stephen King.
***
School starts this week. I don't know about where you live, but here in my school district the kids are going to school two days a week in person. On those two days, my day will start thusly…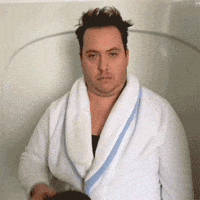 Okay, let's be honest. Every day starts like that.
Then I walk the dog. This is what it looks like. How she has that much energy every morning is baffling.
Because I don't go anywhere except to walk the dog and go to the grocery store, I dress like this:
I could dress up, but why? Being comfortable is my superpower.
Since March, our clothes dryer has been broken. So most days I do laundry and hang it outside. Come winter, we will have to bite the bullet and buy a new dryer. And while I'm outside, I take a few minutes to pull some weeds.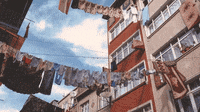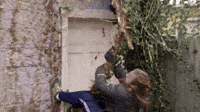 My real work starts as soon as I've hung the laundry out. It's about 8:30 a.m. by this time. That's when I get online, check email, and visit all my social media hangouts, with the exception of Twitter…
…and my book sales dashboards and sales pages.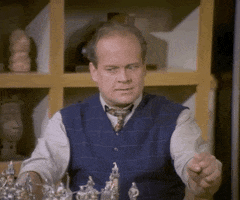 Sometimes this is good news, sometimes it isn't.
But good news or not, after the real work begins. And this is the best part of the work day, even when the words won't flow.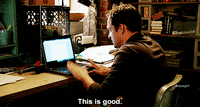 Lunch!
After lunch, I tweet. It takes up too much time to do it before lunch and to tell you the truth, I don't love Twitter. My refusal to do it before lunch is my small way of rebelling.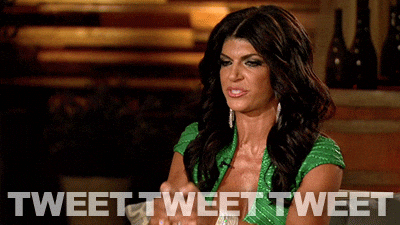 Then I write again. By now my creative juices are flowing and it's time for everyone else to leave me alone.
Are you still with me? It's been a whirlwind of a day.
Then I make dinner. I love to cook.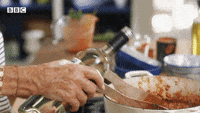 Note: the kids don't always love what I make, so they suggest alternatives. This is usually my response: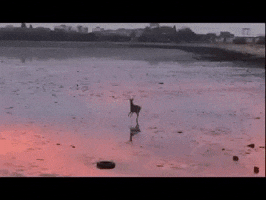 Later, when the dinner dishes are done (because the dishwasher is also dead), I go for another walk because I'm trying to lose weight.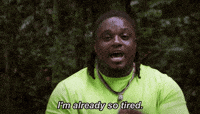 Finally, it's time to relax and read a good book.
Bedtime!
When do I clean, do you ask?
Simple: it gets done when it gets done.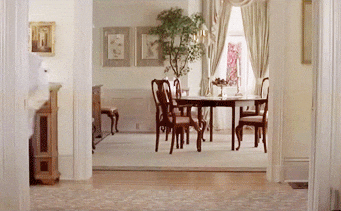 Credits: tumblr.brockurealities.com; fox.com/kicking-and-screaming; hgtv.com